It's been just over a year since my gnomes insisted on having their own home on Etsy under The Gnome Makers.  Right now we are all content, but it wasn't that easy in the beginning...
Long before The Gnome Makers made their debut all the gnomes resided at my Etsy Shop Rustic Spoonful.  After much wining and gnashing of beards, they finally told me they felt misrepresented and would not compete with old vintage junk and silly craft items.  So opinionated!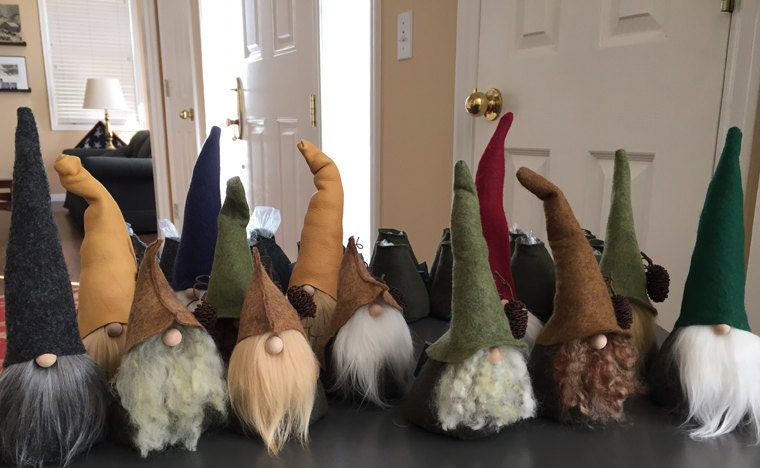 Today I have TWO Etsy shops and also this WEBSITE where you can purchase gnomes. BUT gnomes can change their minds and some can't make up their mind.
~ THE GNOME MAKERS via ETSY for those gnomes who wanted their 'total freedom away from the distraction and unfair placement with the vintage things.'  Whatever.
~ RUSTIC SPOONFUL for those gnomes who couldn't make up their mind and at the last minute many decided that it wasn't so bad over at the vintage shop.  They did insist on being apart of The Gnome Makers since they were, 'gnomes.' Sometimes gnomes can be so annoying! Make up your mind!
~ THIS WEBSITE is secret from the gnomes because it includes everybody regardless of their personal preferences. HA!
Meet LORE and HADMAR (the Diva's)
If you didn't know this about gnomes, you're soon find out that each gnome has his own little subtlety.  Lore and Hadmar continuously claim they are 'the most popular, most admired, and cutest gnomes in the entire group' ~ SEE? Talk about having to deal with gnome-diva's! I just ignore them and move on. I mean, it's just a gnome thing, right?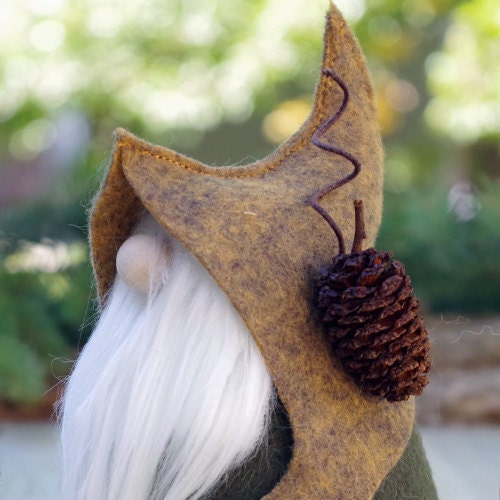 LORE the QUIRKY is a darling, whimsical woodland gnome who is quite eccentric yet endearing. He has an uncanny obsession with Reese's Pieces which he has a habit of dropping all over the forest floor.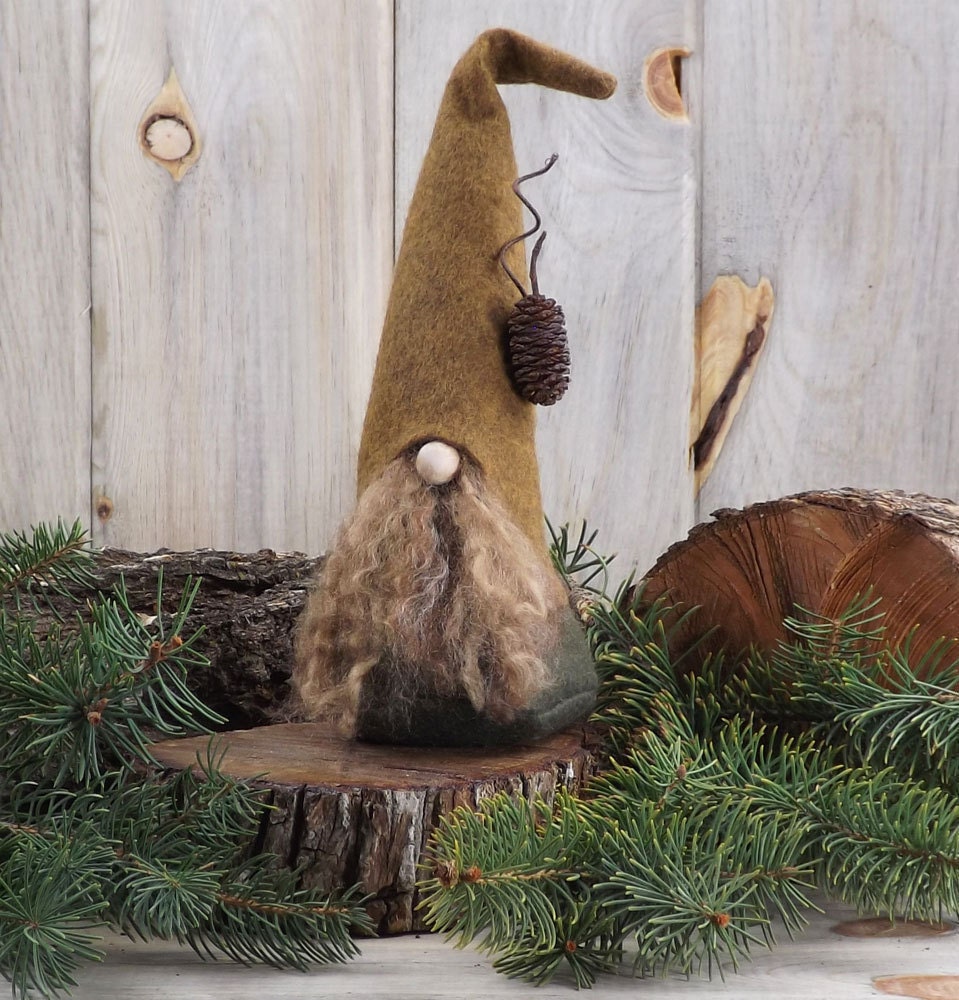 HADMAR the SILENT   is a woodland gnome known by many as being a bit  sneaky.  He can find his way through the quiet forest without being  heard or seen. 
The truth is that gnomes make me smile, they are delightful, and I love making them. Thanks for visiting and see you soon.
~ Sharon